October 30, 2014
Over the past few years, especially at conventions, I've noticed a huge amount of vendors and artist alley folk selling these build-it-yourself paper figures. It's apparently become so popular, that it even has a name – papercraft.
Never one to shy away from copying what other successful people are doing, I thought it would be fun to have Aurelie design our own, and offer them up in the shop as a cheap add-on item: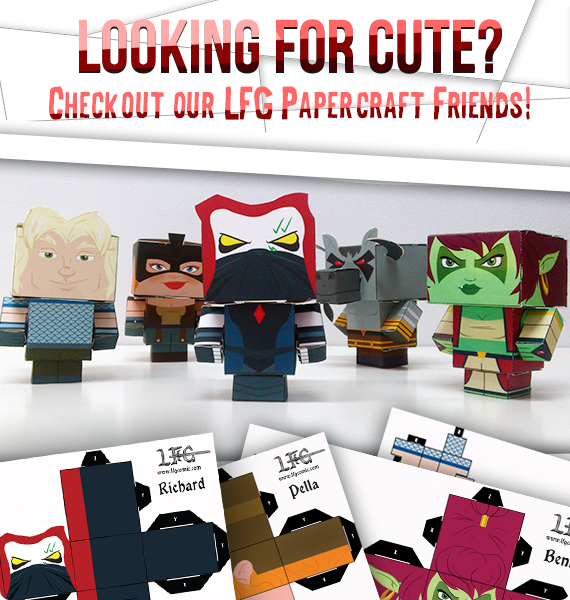 Next up, Jell-ocraft.
-Because I Can.